Finally the Spring/Summer rainy season has arrived and we've been getting afternoon showers nearly everyday. This is when the garden really starts to wake up. I've already seen Heliconia Rostrata pushing out its blooms, the Sausage Tree has dropped all its old leaves and already has a new flush of leaves covering it, as well as new flower stalks hanging down everywhere. The orchids are pushing out bloom stalks, the Tahitian Gardenia has begun its regular flower making, and even the Red Feather Palm has announced the wet & humid season with a huge new red frond. See pics below:
Heliconia Rostata Bloom Beginning: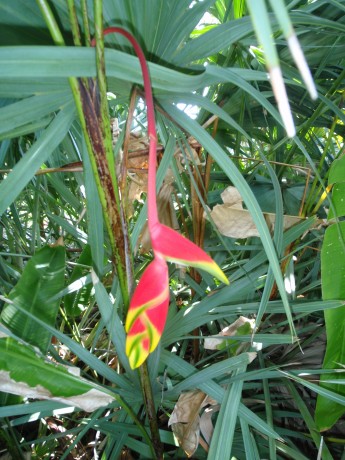 Unusual Hibiscus : "Fiji Island" one of our favorites, that has been blooming in the garden for years.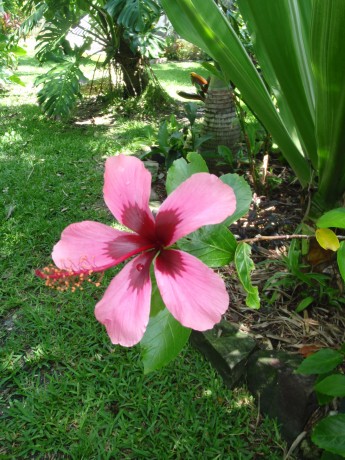 Huge Red Feather Palm frond that just opened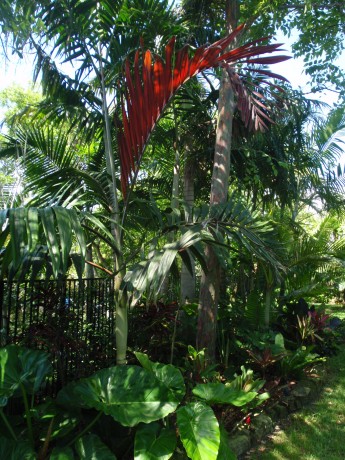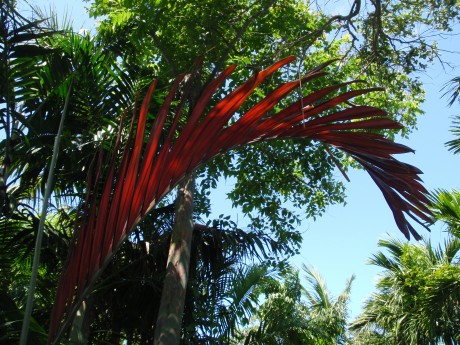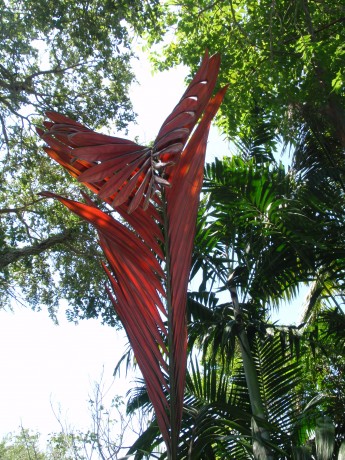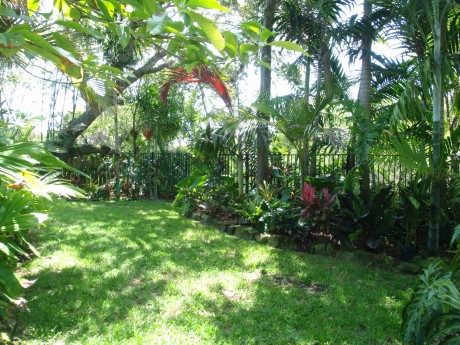 New leaf flush on the Sausage Tree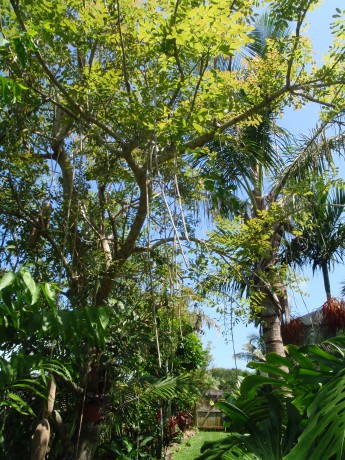 All the old leaves and flowers..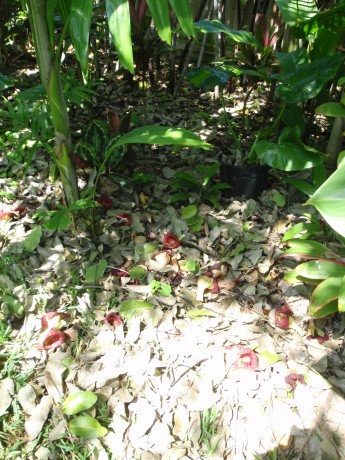 New flower stalks on Sausage Tree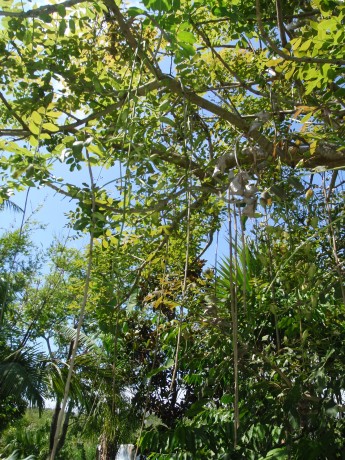 The Sunshine Tree is putting out new growth quickly after its early seasonal trim.
The shade will be back soon.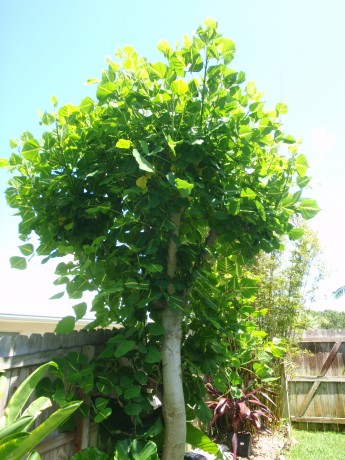 Various Heliconia speeding towards their blooms with all the rain..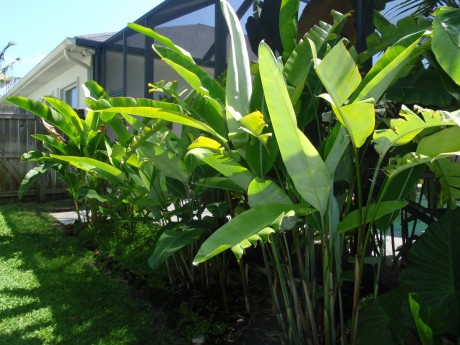 A potted Heliconia Rostrata (for sale) peeking out its new bloom
Another new Rostrata bloom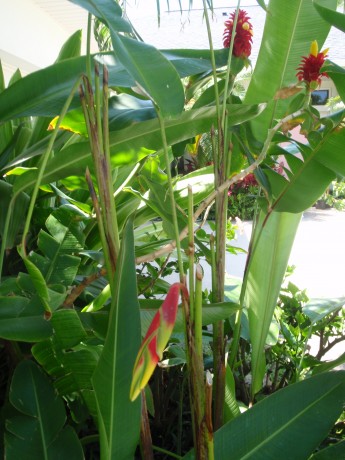 Costus Barbatus blooms getting taller..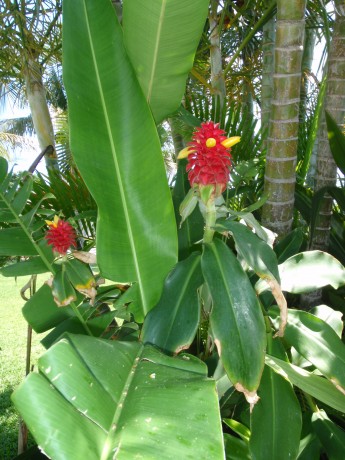 Tahitian Gardenia  pumping out the best smelling flowers
(Heliconia Collinsiana in the background)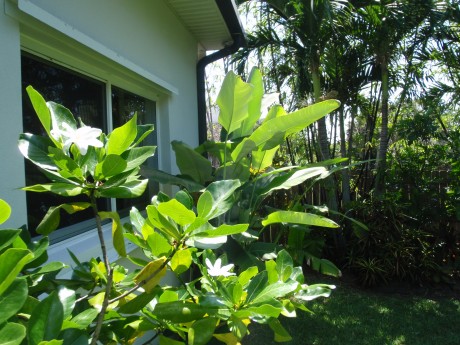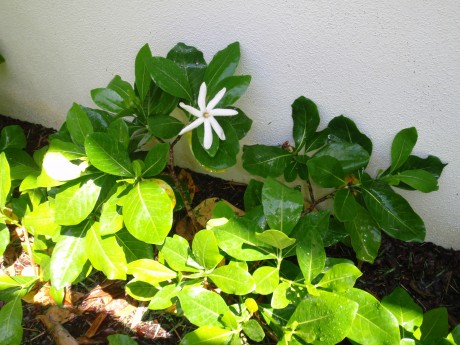 Alocasia Portdora getting bigger..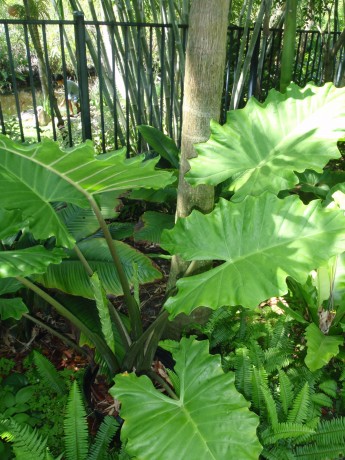 Alocasia Calidora pushing new leaves: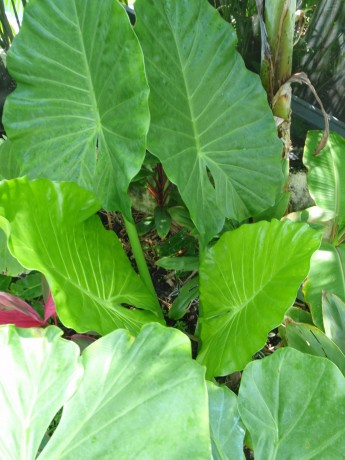 A cool new Cordyline (Ti) Variety: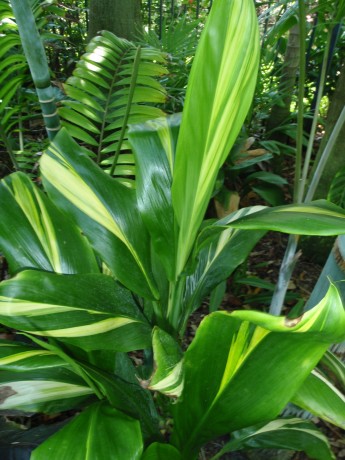 All the rain has swelled the trunk of the Rainbow Eucalyptus, and its bark is peeling fast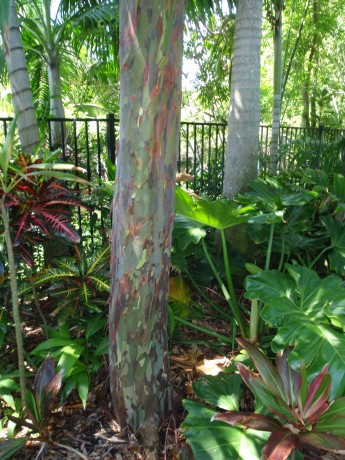 New flower stalks on the orchids: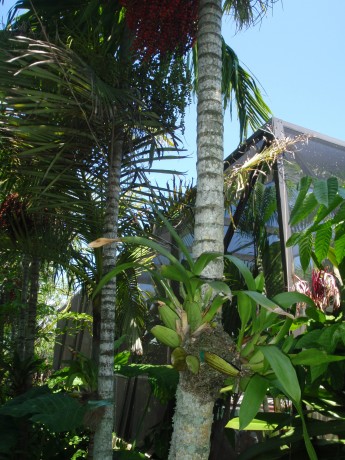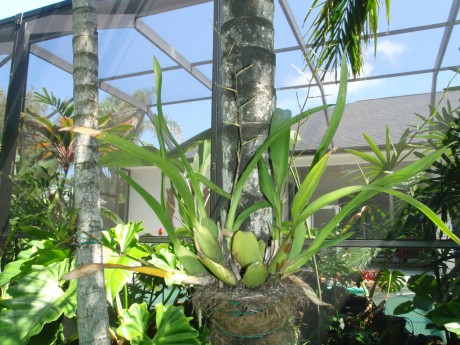 That's all the photos for now- the garden is getting into full swing.  If you would like to stop by and check out the changes, or are interested in any plants,
Contact me directly at:
or call 321-960-8928
My neighbors blew a gasket about the recent plant sales, so I am in the process of securing a new retail location- but its too early to post any more info. However, I should have a good place to sell unusual tropical plants soon
  I will still hold Garden Tours however.   If you are in need of any plants, just contact me and we can arrange a meeting.